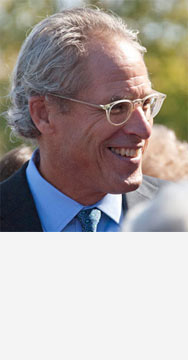 Jeffrey Denny is a seasoned communications professional at the national level with a broad range of experience working with national leaders and organizations, providing speechwriting, executive communications, internal communications, media outreach and relations, web materials and executive management. His strategic approach to communications emphasizes formulating, developing and executing high-quality, effective written materials that advance corporate, organization and policy objectives.
Jeff has significant experience leading writing teams, and has a strong background in journalism. Speeches and articles he has developed have been published and/or referenced extensively in national media. Topics and issues include health and human services, defense and national security, campaign finance and government ethics, corporate leadership, finance, retail and pharmacy, and housing and community development.
Principal
Jeffrey Denny Communications LLC
February 2011 – Present
… providing executive and corporate communications at the national level,emphasizing both strategic counsel and execution through writing and editorial services. Clients include a Fortune 30 corporation, a leading Washington, DC communications firm, a nationally known business school and a leading national charitable trust.
Vice President, Executive Communications
Fannie Mae
December 1998 – January 2011
Director of Speechwriting and Senior Communications Advisor for HHS Secretary Donna Shalala
US Department of Health and Human Services
March 1997 – December 1998
Director of Speechwriting for the Secretary of Defense
U.S. Department of Defense
April 1993 – March 1997
…serving the three consecutive Clinton Administration Secretaries of Defense — Les Aspin, William Perry and William Cohen.
Senior Editor
Common Cause Magazine
January 1991 – April 1993
Co-winner, Investigative Reporters and Editors award, 1992
Co-finalist, National Magazine Award, 1992
Finalist, National Magazine Award, 1993
Senior Research Associate
Common Cause
March 1988 – January 1991
Researched, developed and wrote policy papers, testimony, background papers and other materials on topics ranging from arms control to government ethics and campaign finance reform.
Press Secretary
U.S. Representative Nancy Johnson
1986 – 1988
Senior Editor
Military Forum magazine
January 1984 – January 1985
Developed, wrote and edited articles covering the Pentagon and military.
General assignment reporter
Journal Inquirer, Connecticut
January 1983 – January 1984
General assignment reporter
Litchfield County (Connecticut) Times
1983 – 1984
Enlisted officer
US Navy
1974 – 1978